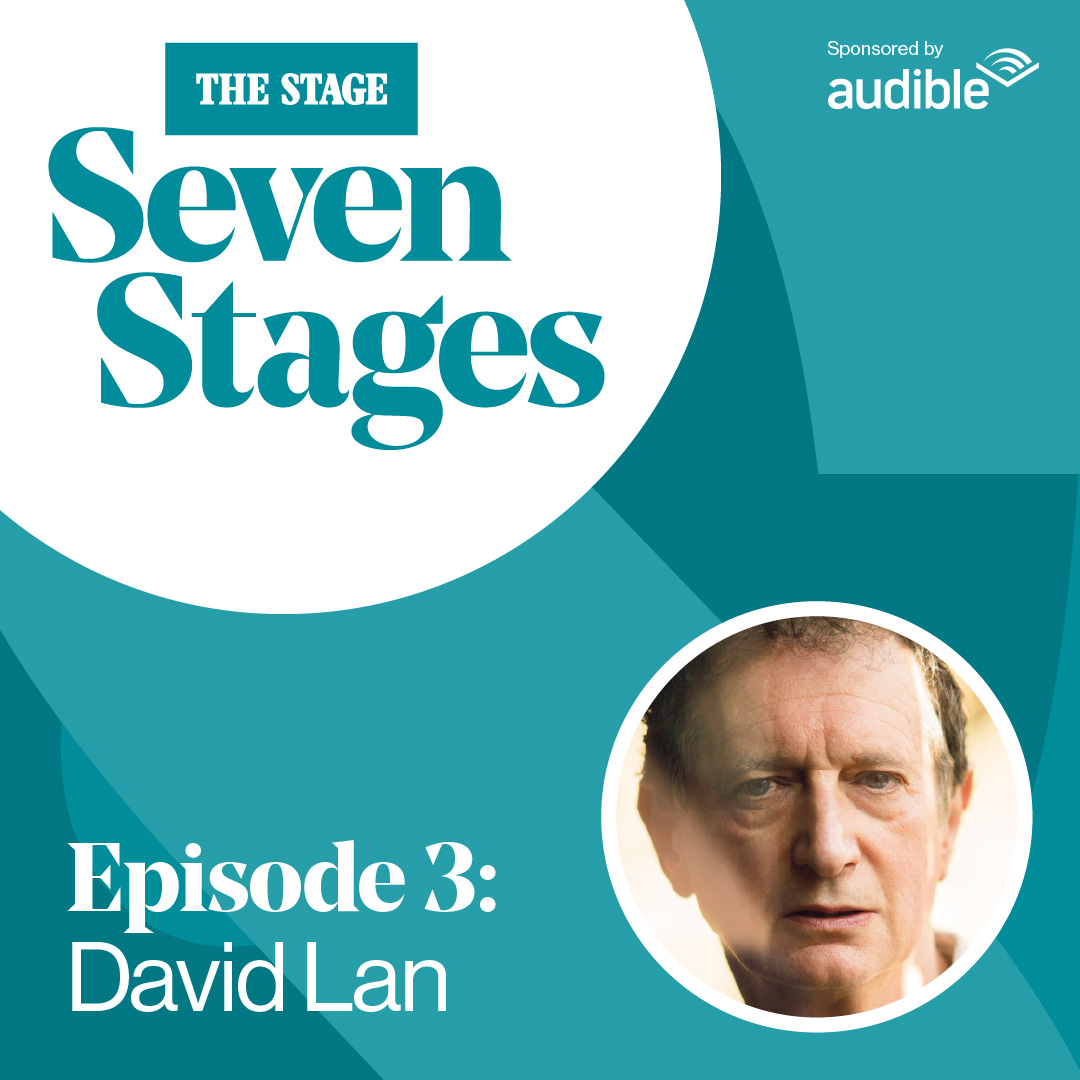 What was the first show you ever saw? Your biggest theatre regret? And which production would you choose to watch on a loop for eternity? These questions and more make up Seven Stages, the new podcast from The Stage, sponsored by Audible. The third episode featuring playwright and director David Lan is released this Friday, March 20, 2020.
David Lan was the Young Vic's artistic director for 18 years and in that time he transformed the landscape of British theatre, ensuring international collaboration, community outreach and nurturing the next generation of theatremakers.
Seven Stages explores David Lan's creative journey through the arts, a journey that began when he saw a performance of A Midsummer Night's Dream in a park in Cape Town, where Lan grew up, starring celebrated actor and director Leslie French.
Lan shares stories about working with Jude Law on Marlowe's Doctor Faustus (2002), falling out with playwright David Mamet and feigning illness to avoid national service in South Africa so he could study acting and theatre at university.
In his final season at the Young Vic, Lan produced five critically acclaimed productions including The Inheritance, which has successfully transferred to Broadway, and The Jungle, which is set to run in New York and Washington this year. 
Every fortnight, you can join Tim Bano for illuminating, intimate conversations with influential performers and creatives who have lived their lives in theatre. The Seven Stages podcast, sponsored by Audible, is available anywhere you find your podcasts, including Apple Podcasts, Spotify and the link below.
David Lan's interview is available to listen to now and follows episodes with Olivier award-winning lighting designer Paule Constable and legendary actor Ian McKellen.