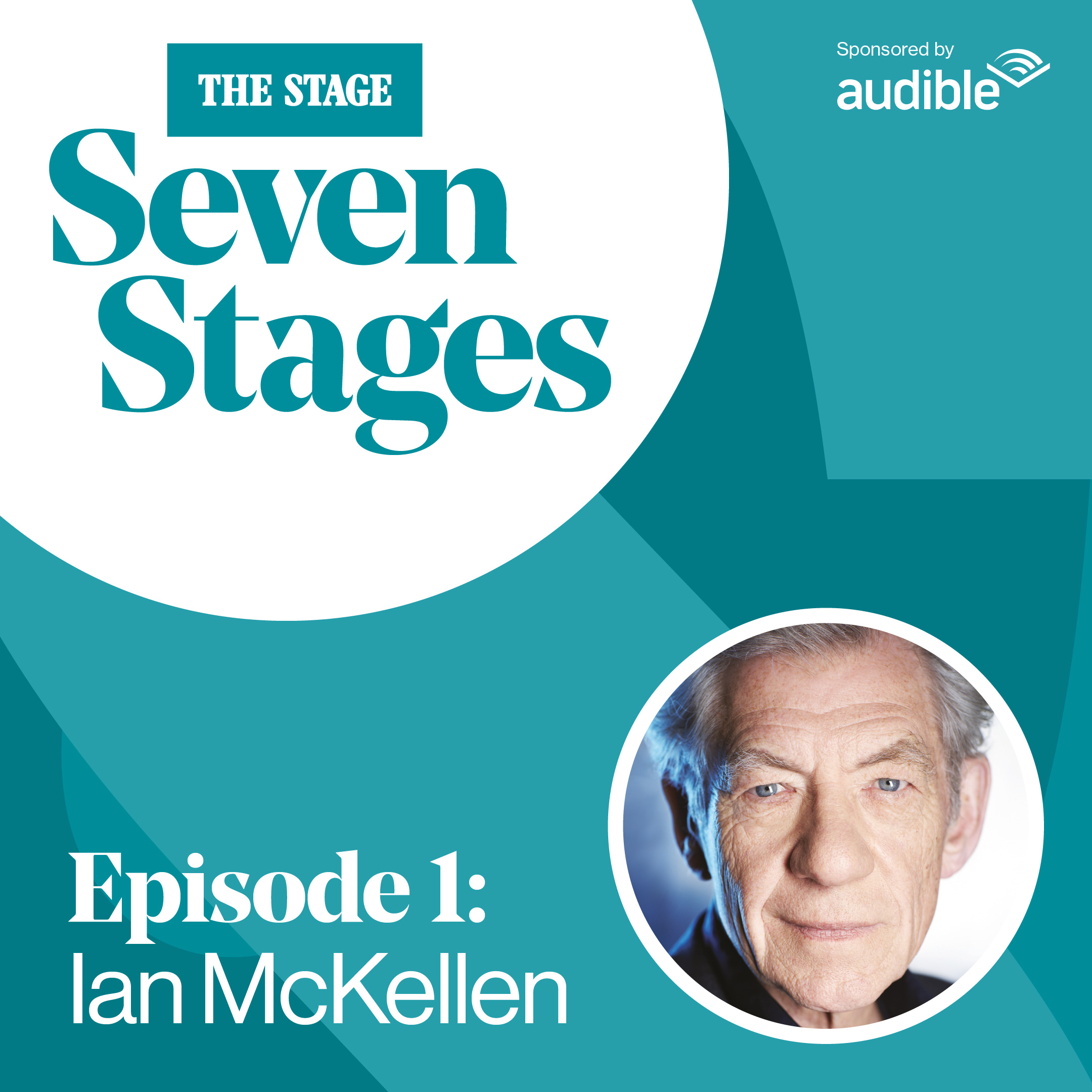 What was the first show you ever saw? Your biggest theatre regret? And which production would you choose to watch on a loop for eternity? These questions and more make up Seven Stages, the new podcast from The Stage, sponsored by Audible. The first episode is released this Friday, February 21, 2020, featuring Ian McKellen.
Ian McKellen topped The Stage 100 as the most influential person in theatre this year and boasts one of the most extraordinary, long-lasting careers in theatre. In the inaugural episode of Seven Stages, he tells our host, award-winning journalist Tim Bano, about the impact pantomimes and amateur dramatic groups have had on his work – and shares an amusing tale about his debut performance.
In a wide-ranging conversation, the intimate conversation covers stories from behind the scenes of major productions throughout McKellen's career, such as Macbeth alongside Judi Dench (1978), the original Royal Court production of Bent (1979) and his much-loved recent one-man show Ian McKellen On Stage, for which he travelled to more than 80 theatres across the UK to mark his 80th birthday. Listen below to hear the full conversation.
Every fortnight, you can join Tim Bano for illuminating, intimate conversations with influential performers and creatives who have lived their lives in theatre.