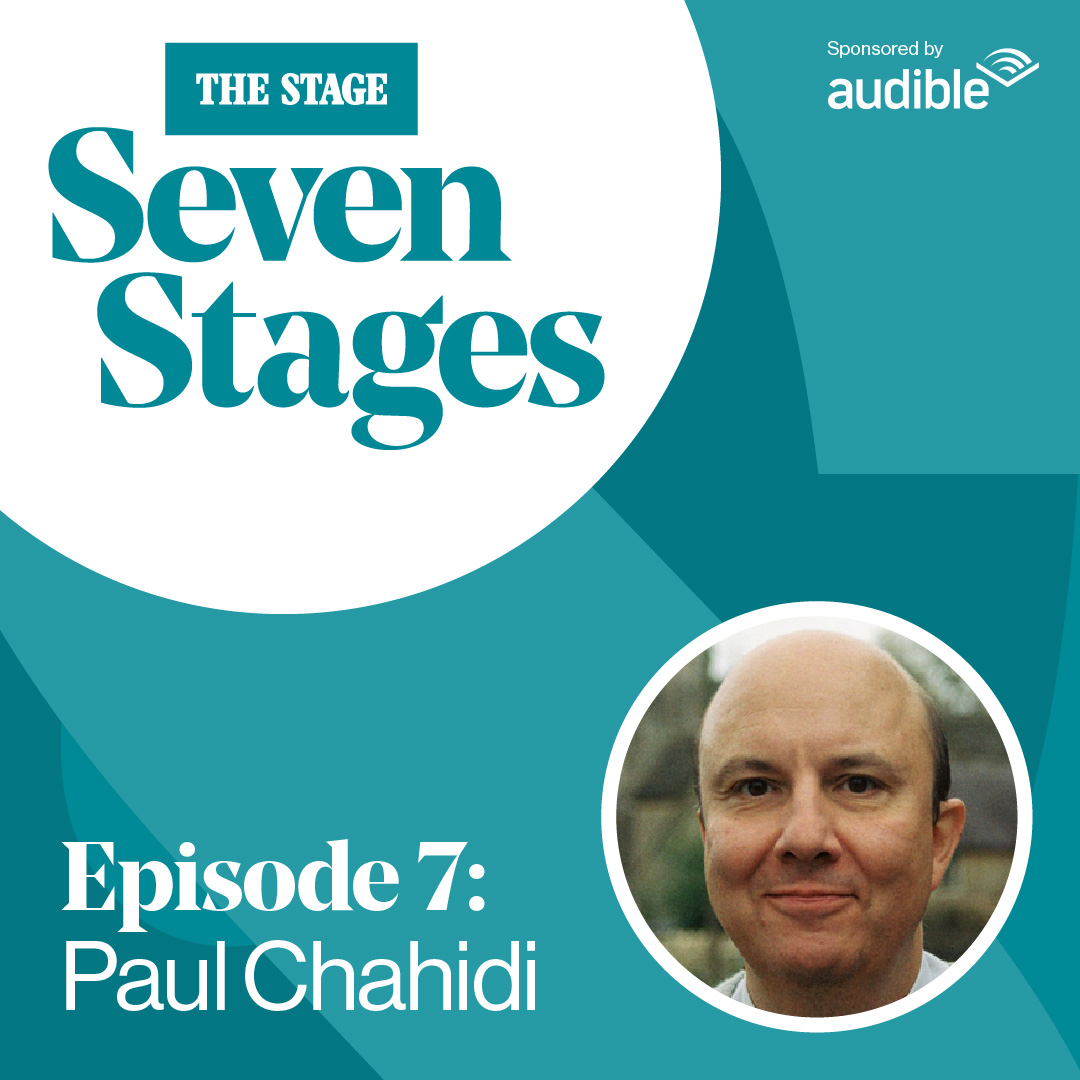 What was the first show you ever saw? Your biggest theatre regret? And which production would you choose to watch on a loop for eternity? These questions and more make up Seven Stages, the new podcast from The Stage, sponsored by Audible. Our seventh episode features actor Paul Chahidi and was released Friday, June 26, 2020.
Actor Paul Chahidi has had an extensive career on stage, highly regarded for his Shakespearean performances at the Royal Shakespeare Company, the National Theatre and Shakespeare's Globe. In 2002, he played Maria in an all-male production of Twelfth Night alongside Mark Rylance, to commemorate the play's 400th anniversary. That production subsequently went to the West End and then to Broadway, and brought Chahidi an Olivier and a Tony nomination.
But more recently, Chahidi has become a familiar face on TV and film, particularly for his role as the kind and patient Reverend Francis Seaton in the phenomenally successful BBC Three mockumentary This Country.
In this episode of Seven Stages, Chahidi talks about his early life from his birth in Tehran, to the difficult moment his father was caught up in the Iranian Revolution. He tells stories of getting his chest waxed with Eddie Redmayne and his abiding passion for a certain Andrew Lloyd Webber musical…
Every fortnight, you can join Tim Bano for illuminating, intimate conversations with influential performers and creatives who have lived their lives in theatre. The Seven Stages podcast, sponsored by Audible, is available anywhere you find your podcasts, including Apple Podcasts, Spotify and the link below.
Chahidi's interview is available to listen to now and follows episodes with playwright Alan Ayckbourn, actor Noma Dumezweni, choreographer Arlene Phillips, former Young Vic artistic director David Lan, Olivier award-winning lighting designer Paule Constable and legendary actor Ian McKellen.