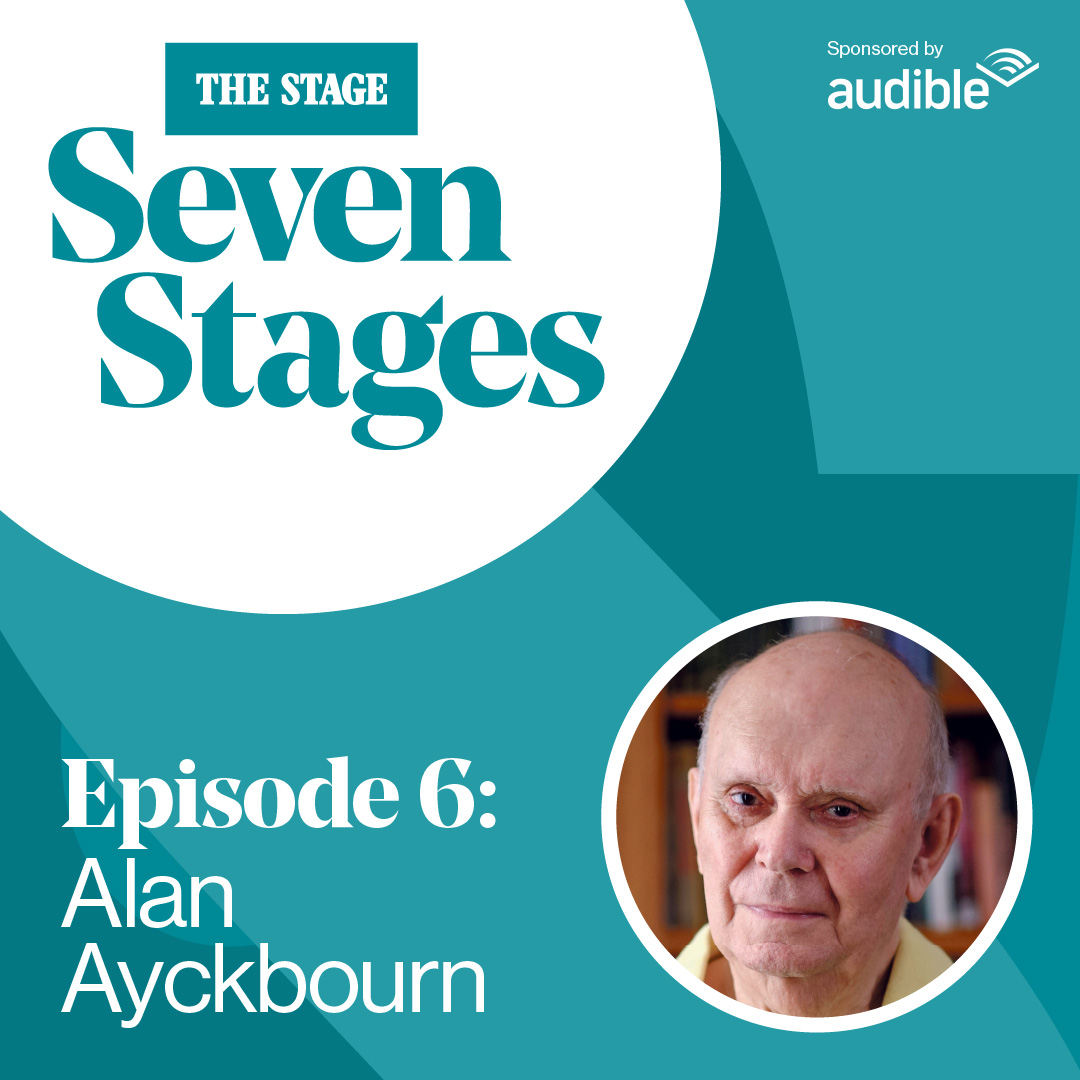 What was the first show you ever saw? Your biggest theatre regret? And which production would you choose to watch on a loop for eternity? These questions and more make up Seven Stages, the new podcast from The Stage, sponsored by Audible. Our sixth episode features playwright Alan Ayckbourn and was released this Friday, June 12, 2020.
Alan Ayckbourn has written more than 80 full-length plays, with more than half of them having been produced in the West End.  These include huge hits such as The Norman Conquests, Absurd Person Singular and A Chorus of Disapproval, for which he won Olivier and Evening Standard awards.
Seven Stages explores Ayckbourn's extensive and hugely successful stage career – from his first appearance as an actor in a non-speaking part in Donald Wolfit's West End company in 1956, right up to his most recent play Anno Domino, which was released for radio last month.
Meanwhile, he talks about his time running Scarborough's Stephen Joseph Theatre – named after his great mentor – and reveals that he has just finished writing yet another play, his 84th.
Every fortnight, you can join Tim Bano for illuminating, intimate conversations with influential performers and creatives who have lived their lives in theatre. The Seven Stages podcast, sponsored by Audible, is available anywhere you find your podcasts, including Apple Podcasts, Spotify and the link below.
Ayckbourn's interview is available to listen to now and follows episodes with actor Noma Dumezweni, choreographer Arlene Phillips, former Young Vic artistic director David Lan, Olivier award-winning lighting designer Paule Constable and legendary actor Ian McKellen.