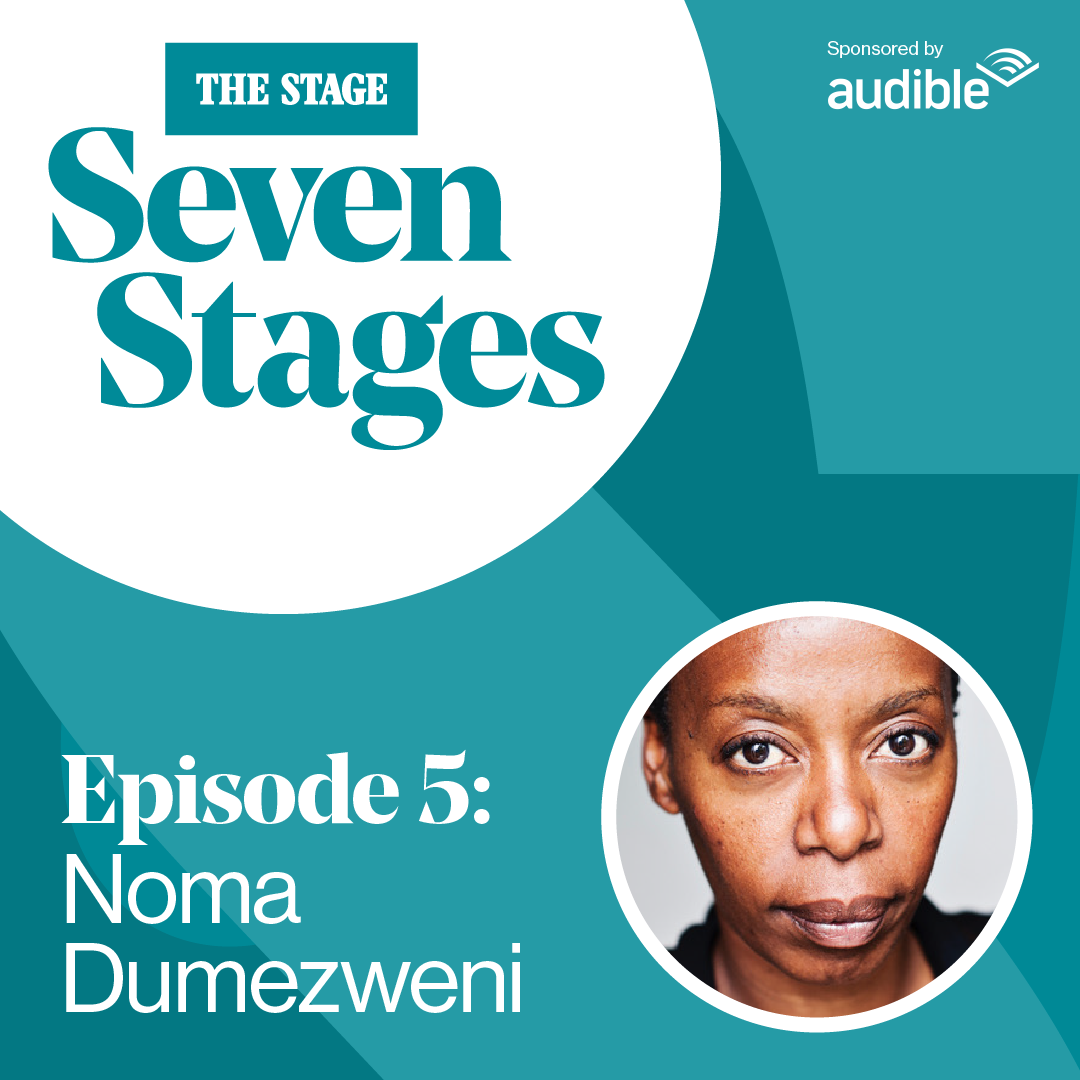 What was the first show you ever saw? Your biggest theatre regret? And which production would you choose to watch on a loop for eternity? These questions and more make up Seven Stages, the new podcast from The Stage, sponsored by Audible. Our fifth episode features Olivier award-winning actor Noma Dumezweni and was released this Friday, May 28, 2020.
Noma Dumezweni is best known for playing Hermione Granger in Harry Potter and the Cursed Child on stage in the West End and on Broadway. For her performance in the West End production, she won her second Olivier award, while she was also nominated for a Tony in New York.
Seven Stages explores Dumezweni's extraordinary life and extensive stage career - from arriving in the UK as a refugee in 1977 to her beginnings working in theatre in education productions and winning her first Olivier for her performance in A Raisin in the Sun at the National Theatre. She also discusses the life-changing period in 2015 when she had to step in at the last minute to replace Kim Cattrall as the lead role in Linda at London's Royal Court, before being cast in Harry Potter only a few days later.
Every fortnight, you can join Tim Bano for illuminating, intimate conversations with influential performers and creatives who have lived their lives in theatre. The Seven Stages podcast, sponsored by Audible, is available anywhere you find your podcasts, including Apple Podcasts, Spotify and the link below.
Dumezweni's interview is available to listen to now and follows episodes with choreographer Arlene Phillips, former Young Vic artistic director David Lan, Olivier award-winning lighting designer Paule Constable and legendary actor Ian McKellen.