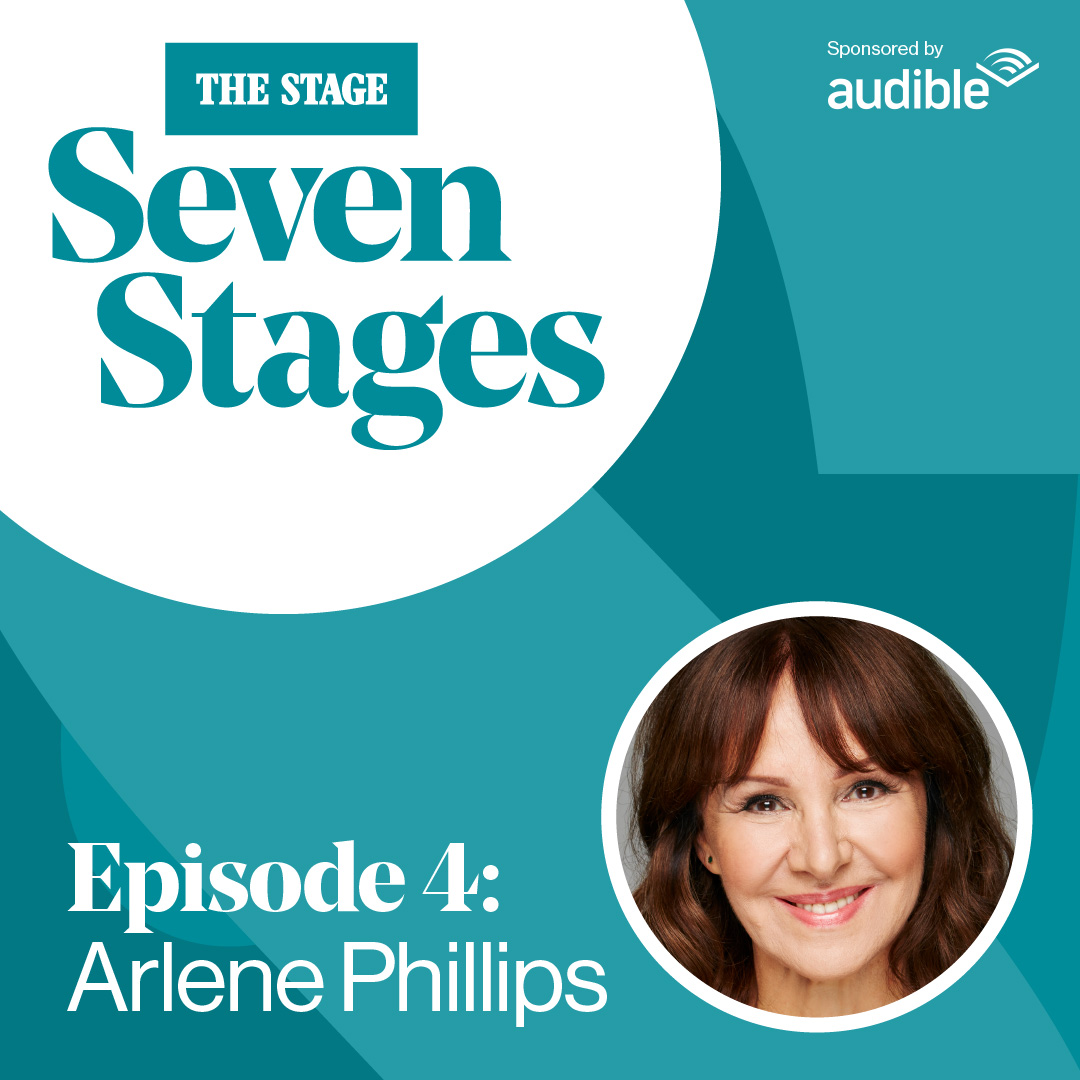 What was the first show you ever saw? Your biggest theatre regret? And which production would you choose to watch on a loop for eternity? These questions and more make up Seven Stages, the new podcast from The Stage, sponsored by Audible. The fourth episode featuring choreographer Arlene Phillips is released this Friday, April 3, 2020.
Choreographer Arlene Phillips is best known to the general public for her appearances as a judge on BBC One's Strictly Come Dancing, but has enjoyed a diverse and hugely successful career in theatre and music: from her beginnings with pop group Hot Gossip to her extraordinary breakthrough as a stage choreographer on Starlight Express and work on productions ranging from Shakespeare to Monty Python.
Seven Stages explores Arlene Phillips' creative journey through dance, beginning with the 'overnight success' of Hot Gossip and taking in her 35-year association with Andrew Lloyd Webber's hit roller-skating musical, as well as more recent work on shows including Nicholas Hytner's immersive staging of A Midsummer Night's Dream at the Bridge Theatre in London.
Phillips explains how John Travolta can help inspire non-movers to dance, shares her insight into how dance training has changed over the years and reveals how babysitting for Ridley Scott led to her big break.
Listen below to hear the full interview.
Every fortnight, you can join Tim Bano for illuminating, intimate conversations with influential performers and creatives who have lived their lives in theatre. The Seven Stages podcast, sponsored by Audible, is available anywhere you find your podcasts, including Apple Podcasts, Spotify and the link below.
Arlene Phillips' interview is available to listen to now and follows episodes with former Young Vic artistic director David Lan, Olivier award-winning lighting designer Paule Constable and legendary actor Ian McKellen.